"Smashtasm in 60 Seconds" is a parody of Smashtasm created by
BBsman22
.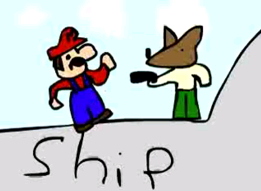 As the name implies, the series is Smashtasm episodes made to be only 60 seconds long. The series is made with flash, and all voices are done by BBsman22. Every character only has a single frame, and when speaking, that character will begin shaking left and right. So far, there has been only 7 episodes.
Ad blocker interference detected!
Wikia is a free-to-use site that makes money from advertising. We have a modified experience for viewers using ad blockers

Wikia is not accessible if you've made further modifications. Remove the custom ad blocker rule(s) and the page will load as expected.